Greetings! Welcome to the personal site of Paul Jaminet.
About Me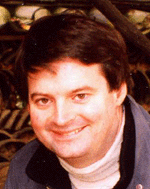 I am a scientist (Ph.D. in physics, University of California at Berkeley, 1992; Astrophysicist, Harvard-Smithsonian Center for Astrophysics, 1992-1996), turned Internet entrepreneur and executive, turned strategy consultant and economist.
The heart of my work is the development and application of Relationship Economics, a new approach to social theory whose core ideas I developed in 2000 while serving as the strategy and corporate development officer at an early social networking software pioneer. Since 2000 I have been steadily developing these ideas and finding ever more applications to business and life.
My Scholarship
Relationship Economics is a new operationalization of Coasean transaction cost economics. It explains the economic growth process, patterns of social evolution, best practices in entrepreneurship and business management, and the solutions to many controversies. For further information visit my scholarly site, RelationshipEconomics.com, and blog, The Relationship Economist:
My Business
Over the last eight years I have applied Relationship Economics as an advisor and consultant to a variety of companies in the software technology, finance, and new media industries. Visit my business sites for more information:
The Diet Blog
My wife, a molecular biologist and cancer researcher at Harvard Medical School and Beth Israel Deaconess Medical Center, and I have been investigating the influence of diet upon health. I adopted a low-carb diet in 2005, and immediately my energy, vitality, and sense of well-being improved. Since then we have learned a great deal about the benefits - and pitfalls - of these diets, knowledge we are sharing at our diet blog:

Contact Me
Despite their costliness, I welcome comments, questions, and conversations. You can engage me in conversation either by commenting at the weblog or by sending email to pauljaminet@pauljaminet.com.
Copyright © 2009 Paul Jaminet. All rights reserved.